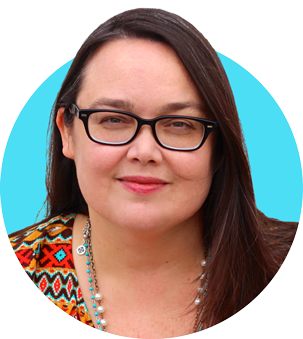 Jennifer White
Jennifer is a kindergarten teacher at Appalachian Elementary School in Alabama. She has been teaching for 20+ years. Jennifer loves picture books, directed drawings, and sharing teaching ideas on her blog, First and Kinder Blue Skies. She is married and has three awesome kids! When Jennifer isn't teaching, she loves to read and watch mysteries and travel with her family.
---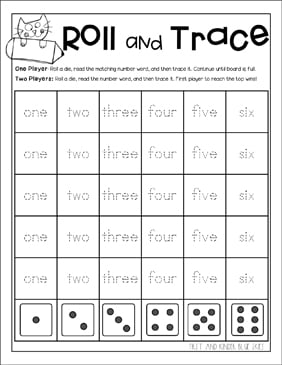 Children roll a die, read the matching number word, then trace it. One player can continue until the board is full. Two players can take turns; the first player to reach the top wins.
---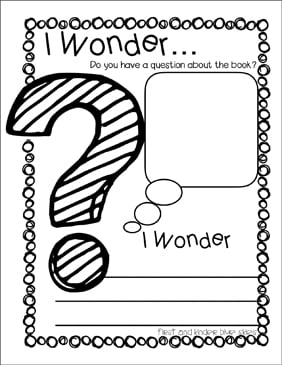 This engaging reading response sheet encourages children to think about what they have read and write a question about the content, then find out more.
---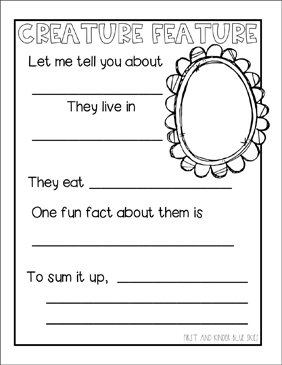 With this clever writing prompt page, children will dream up and write an organized story about creatures real or imagined.
---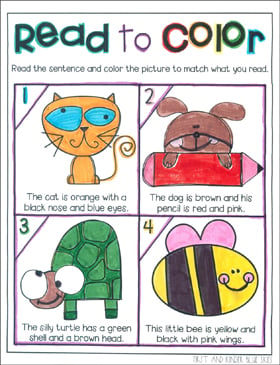 A cat, a dog, a turtle, a bee–read the instructions and color with me. Children follow directions and color each of the four pictures featured on this page, according to specific directions.
---
Children use visual discrimination, number identification, subitizing, and addition skills as they roll the dice and find five sums.
---