Get Easier Access to Your Resources in My File Cabinet!
My File Cabinet is a personal storage system where you can save and organize your favorite printables, making them easy to find.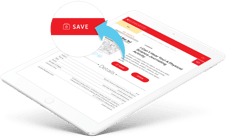 Select Your Favorites
Click the "Save" button on any page to file your lessons, clip art images, activity sheets, and other printables.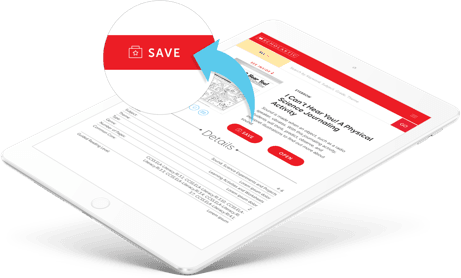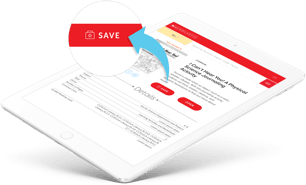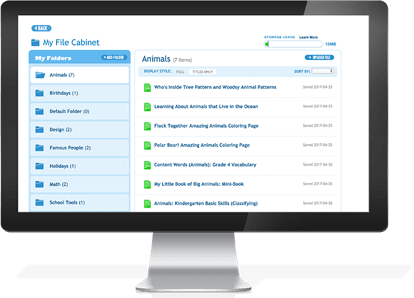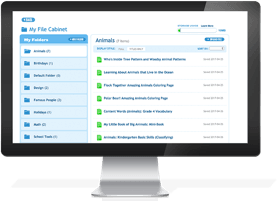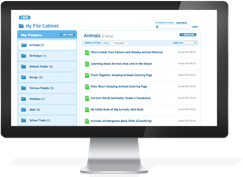 Organize and Store in Folders
Organize your printables in folders by subject, holiday, theme, month, grade level, or even type. Put activity sheets in one folder, clip art in another—whatever works for you.