Preschool Lesson Plans
Scholastic Teachables (formerly Scholastic Printables) has more than 500 preschool lesson plans for all subjects and themes and more than 25,000 award-winning printables for all grades! Our comprehensive lesson plans support your curriculum for early learners through reading, writing, numbers, math, coloring, stories, and even a little bit of history & current events. All Scholastic printables and worksheets are professionally written and produced.
Sign up today and get instant online access to printable lesson plans for pre-kindergarten that cover math lesson plans, reading lesson plans, language arts lesson plans, and many more. Learn why thousands of teachers have chosen Scholastic to be their teaching resource. Your subscription also provides complete access to subjects, topics, and worksheet themes for all grades.
Preschool Lesson Plans Cover:
Alphabet Lesson Plans
Animal Lesson Plans
Art Lesson Plans
Colors Lesson Plans
Early Learning Lesson Plans
Early Math Lesson Plans
Early Science Lesson Plans
Holiday/Seasonal Lesson Plans
Language Arts Lesson Plans
Early Childhood Activities
Map Skills
Reading Lesson Plans
Science Lesson Plans
Seasons Lesson Plans
Social Skills Lesson Plans
Song and Rhymes
Writing Lesson Plans
Pre-K Lesson Plans
Preschoolers
Toddlers
Sample Pre-K Lesson Plans
More than 500 Scholastic Pre-K lesson plans span more than 20 subjects and cover many topics and themes. Additionally, get access to 25,000+ award-winning printables and leveled learning collections in reading and math to reach every learner. New printables are published each month to keep your courses fresh, exciting, and up-to-date. You'll be able to access all of our resources from any device, whether at school or at home. Spend more time focusing on your course and less time on preparing materials—simply find it, print it, and teach it!
Here's a sample of FREE preschool lesson plans (with 30-day trial) for you to try in your class.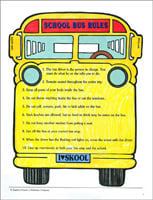 (Preschool Lesson Plans)
Review this important sheet of school bus rules, and provide each student with a copy to take home and review with families.
Grade:
Pre-K
–
3
Topic:
Safety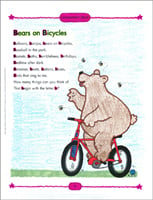 (Preschool Lesson Plans)
A learning activity to teach the sound of letter 'B'
Grade:
Pre-K
–
K
Topics:
First Words, Letter Sounds, Letter Recognition