Kindergarten Worksheets
Scholastic Teachables (formerly Scholastic Printables) has more than 6,000
Kindergarten worksheets
for different subjects and themes and more than 25,000 award-winning
printables for all grades
and subjects! Sign up today and get instant online access to kindergarten worksheets, kindergarten lesson plans, kindergarten practice pages, and more to cover all subjects. Learn why thousands of teachers have chosen Scholastic to be their teaching resource.
Scholastic's Kindergarten Worksheets Cover:
Alphabet Recognition
Animals
Arts and Crafts
Basic Skills
Behavior
Colors and Shapes
Collaboration
Cooperation
Counting and Numbers
Cultures and Diversity
Early Learning
Early Math
Early Reading
Fluency
Following Directions
Friendships
Health and Safety
Holidays and Seasonal Themes
Letter Formation


Letter-Sound Correspondence
Life Cycles
Math
Motor Skills
Number Sense
Phonemic Awareness
Phonics
Poems and Songs
Print Awareness
Seasons and Weather
Early Science
Self-Awareness
Sorting
And much more!
Sample Kindergarten Worksheets
More than 6,000 Kindergarten worksheets from Scholastic Teachables cover many subjects and themes. New printables and Kindergarten worksheets are published each month to keep your courses fresh, exciting, and up-to-date. You'll be able to access all of our resources from any device, whether at school or at home. Spend more time focusing on your course and less time on preparing materials
—
simply find it, print it, and teach it!
Here's a sample of Kindergarten worksheets for you to try in your class—
FREE
with a 30-day trial or subscription.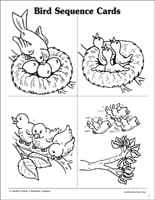 (Kindergarten Worksheet)
Learn about the stages of a growing bird through a set of sequence picture cards.
Grade:
Kindergarten - 3
Topic:
Science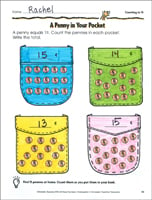 (Kindergarten Worksheet)
Teach basic counting and numbers to fifteen with this fun worksheet.
Grade:
PreK - Kindergarten
Topic:
Math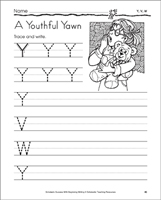 (Kindergarten Worksheet)
Students trace and write uppercase Y, V, and W.
Grade:
Pre-K - Kindergarten
Topic:
Reading and Language Arts