Free Printable Worksheets
Scholastic Teachables (formerly Scholastic Printables) has a wide variety of Free Printable Worksheets for grade Pre-K through 8 that span over many different skills! Sign up today and get instant online access to worksheets, lesson plans, practice pages, and more to cover all grades and skills.
Scholastic's Free Printable Worksheets Cover:
American History
Animals
Biology and Life Science
Character and Values
Computers and the Internet
Continents and Regions
Countries
Culture and Diversity
Determination and Perseverance
ESL and ELL
Friends and Friendship
Holidays and Seasonal Themes
Life Experiences and Relationships
Physics
Reading and Language Arts
Science
Sample Free Printable Worksheets
Over 200 Scholastic Teachables' Free Printable Worksheets span over 20 math topics from Pre-K through Grade 8. Here`s a sample of FREE worksheets for you to try in your class.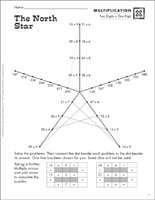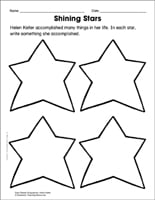 Helen Keller: Lesson Plan & Worksheet
(Free Printable Worksheets)
Use this Lesson Plan and Worksheet to support your students' reading of the Helen Keller Easy Reader Biography.
Grade:
K-2
Topic:
Reading